---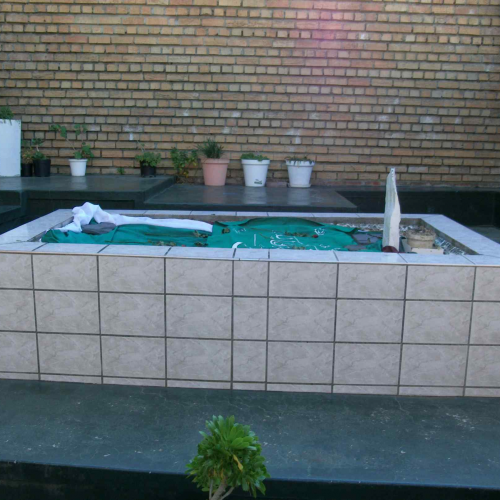 Also known as Imam Abdullah Kadi Abdus Salaam, Tuan Guru is probably the most prominent of the "Karamats" buried on the Tana Baru. He was a Prince from Tidore, a small island in eastern Indonesia.  Despite only being a few miles in extent, the island already had 25 mosques in the 18th century.  Tuan Guru traces his geneology to the Sultan of Morocco and his ancestry to that of the Holy Prophet of Islam.  
Tuan Guru, together with Callie Abdol Rauf, Noro Iman and Badrodien, were captured by the Dutch for allegedly conspiring with the English and banished to the Cape as "State Prisoners". They arrived on the 6th April 1780 and were immediately incarcerated on Robben Island. Here Tuan Guru spent the next thirteen years of his life. Whilst on the island Tuan Guru wrote a book on Islamic Jurisprudence which became the main source of reference for the 19th century Cape Muslim community. It was completed in 1781 and written in Malayu and Portugese using Arabic script which was a common practice in the East Indian Archipelago in the 18th century.
When he was released from Robben Island in 1793, his first concern was the establishment of a Muslim school in Cape Town. This was soon realised and operated from the warehouse attached to the home of Coridon of Ceylon in Dorp Street. It proved extremely popular with the local slave and free black community. In 1807, the year of Tuan Guru's death, the school had no less than 375 students and the presence of such a strong Muslim educational institute was of great concern to the British authorities, who feared that "if the slaves were left in a state of ignorance, they would fall prey to the zeal of the Mohammedan priests, who were conducting a school in Cape Town".
Moreover, the establishment of the first Muslim school was not his only major achievement. Shortly after his release, Tuan Guru also started agitating for a mosque site and although his petition was initially rejected, this did not prevent him from leading Muslims in open-air congregational prayer in the disused building stone quarry in Chiappini Street. (Ask guide to show you quarry site).
Two years later (1795) the British took over the Cape and the new Governor, General Craig, was more favourably disposed towards the Muslims and granted them permission to erect a mosque. Tuan Guru wasted no time and the warehouse attached to Coridon's house was converted into a mosque. This mosque, which Tuan Guru vowed will exist "for as long as the world stands", is today the Owwal Mosque in Dorp Street, the first mosque in the whole of South Africa.