---
A SUMMARISED VERSION OF THE SEVEN-STEP DEFINITIVE OBJECTIVES FOR THE TANA BARU CEMETERY.
(more or less sequentially but overlap and re-prioritisation allowed for)
Preserve and maintain the 18000 sq.m site (as is) in pristine state i.e. free of rubble, refuse, excreta & rubbish and with the existing flora kept trim and tidy.
Upgrade shrines (mausoleums) of Tuan Guru, Tuan Sayed Alawie, Tuan Nuruman, Abubakr Effendi, the Rhode qabr and reconstitute the well and pit as the seven features of interest to visitors.
Rehabilitate the fence around the whole site.
Purchase nearby properties for use as resource centre and accomodation for staff.
Persuade current private owners to cede land to The Tana Baru Trust or to sell it to the Trust for a nominal amount.
Implement a Landscaping Proposal that will dramatically transform the site.
Motivate, garner support and make representation to the relevant authorities for the Tana Baru as a whole to be declared a national heritage site and for a part of it to be re-opened as a burial ground.
FOR A MORE DETAILED VERSION OF EACH OF THESE STEPS PLEASE CONSULT THE TANA BARU TRUST.
| | |
| --- | --- |
| Banking Details | |
| Bank | Nedbank |
| Account Name | Tana Baru Trust |
| Branch | St. George's Street, Cape Town |
| Branch Code | 100 909 |
| Account Number | 100 937 44 00 |
| Reference | Please enter your Name and Surname |
Thanking you for your ongoing support.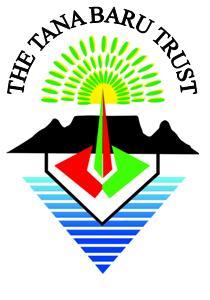 The Tana Baru Trust